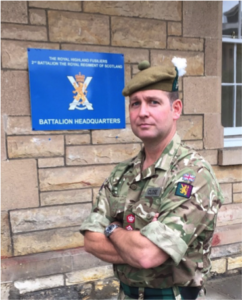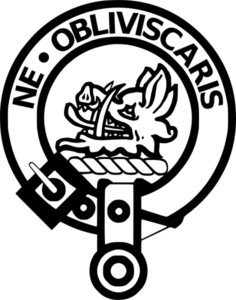 We are extremely proud to have Lt Col Campbell Close, Commander of the Royal Highland Fusiliers (2SCOTS), as our Honored Chief of the Games this year!
Lt Col Campbell Close commissioned from the Royal Military Academy Sandhurst in 2000.  He has served in Germany, Canada, Poland and the UK and deployed on operations in Kosovo, Iraq (4), Northern Ireland (2), Afghanistan and Sierra Leone (2). He was Chief of Staff 11 Infantry Brigade on its formation and deployed with them to Sierra Leone as the core of the Combined Joint Inter-agency Task Force against the Ebola outbreak. On promotion to Lt Col he attended the Écolede Guerre in Paris and assumed command of The Royal Highland Fusiliers, 2ndBattalion The Royal Regiment of Scotland (2 SCOTS) in July 2017, deploying with them to Iraq. He has a Masters in the history of strategic thought from the École Pratique des Hautes Études, Paris.
Married with two young children, when not at work he can be found in the French Alps skiing or mountaineering and he persists in running mountain marathons, for which he is definitely too old.