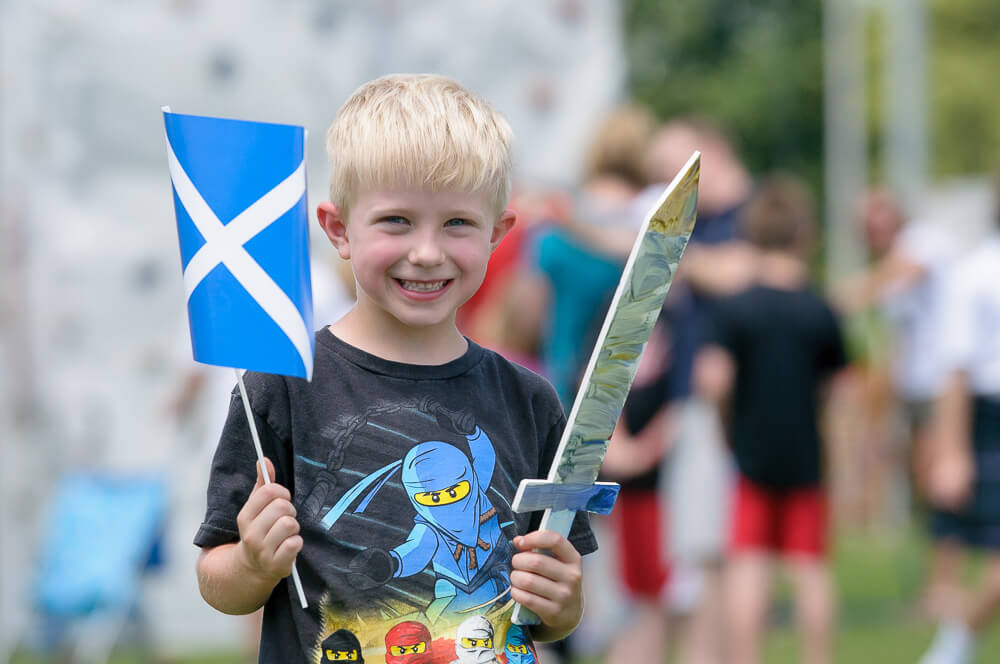 Wee Scotland!
SEE YOU MEMORIAL WEEKEND SATURDAY, May 23rd 2020!
This year will be better than ever!
Once you enter our magical isle your senses will be tickled and your imagination will be tantalized. Wee bairns come from miles around to enjoy the largest and fairest Wee Scotland of any Scottish Games in the world!
As soon as your bairn enters through the Loch Nessie Gate, and receives his or her passport, the excitement begins. Dance a Scottish jig or climb the tallest wall in the land. Make a princess hat or wand with a Scottish Fairy or design your own sword and shield, Build-a-Kilt for a MacBear and create your own bracelet or bear claw necklace with our skilled artists in King's College.
Your wee bairns won't leave without their faces painted and their hearts filled with magical memories of Scottish music and traditions. Meeting characters such as Braveheart, Merida (with one of her suitors), Seamus The Sheep Dog, The Kilt on Stilts as well as the larger than life Aslan the lion, Rex the dragon and Destrier the amazing horse.
Sit a spell and enjoy our famous MC, J Dew, at our own Glasgow Green Stage while listening to stories and musicians – pipers, fiddlers, and a harpist – watch dancers, and all in the shade of our performer's tent. Don't miss the opportunity to meet Miss and Miss Teen Greenville Scottish games – with a wink you can get an introduction and their autograph. Our demonstrators will bring to life medieval fighting and our true to life war heroes from Scotland, The Royal Highland Fusiliers, will inspire bravery and patriotism in all who meet them.
Race between the bouncing activities and the Wee Edinburgh Castle Sand Box and prepare to cool off in our Robert the Bruce Misting Cave. Practice your skills at the Archery Range and St. Andrews Golf and compete in our Wee Highland Games and Kilted Mile.
Don't forget our awards ceremony that will be held on our Glasgow Green stage promptly at 2:30 p.m. where we will reward our wee athletic and art winners with well-deserved medals and ribbons.
Your wee ones will leave the magical isle of Wee Scotland with a sword in one hand, a shield in the other and memories in their hearts forever. Visions of fairies will dance in their heads and they'll be tapping their feet to Scottish ballads all the way home.