You have to see this to believe it! Some of the strongest men and women on the planet tossing, slinging and throwing their way across two separate fields at the Greenville Scottish Games.
See you Memorial Weekend Saturday – 2020!
Stones & Hammers Will Be Thrown!  Cabers & Sheafs Will Be Tossed!
Registration for 2020 will open approximately 3 months before the games.
Below are the 2019 results!
The athlete of the day was Ethan Allison!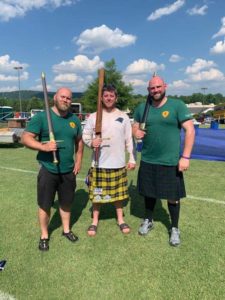 Men's A results
1st – Justin Blatnik – Charlotte, NC
2nd – Thorbjorn Gylfason – Greenville, NC
3rd – Chase McDonald – Davidson, NC
Caber Champion award goes to Justin Blatnik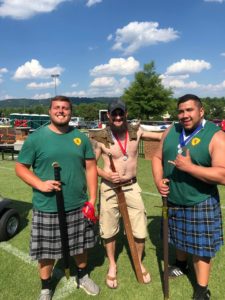 Men's B results
1st -Wayne Taylor-Greensboro, NC
2nd – Joshua Colon – Durham, NC
3rd -TJ McMurray – Bristol VA
Caber Champion award goes to Chance Supcoe – Savannah, GA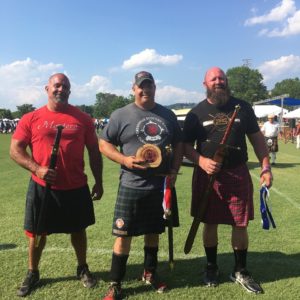 Men's 40-49 results
1st – TJ Watkins – Lexington, SC
2nd Matt Clarey – Niota, TN
3rd – Marc Bevins – Kennesaw, GA
Caber Champion – Matt Clarey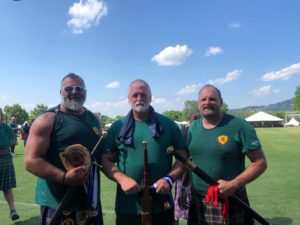 Men's 50+ results
Randy McClure – Clarkesville, GA
Trevor McMurray – Bristol, VA
Eric Snow – Boiling Springs, SC
Caber Champion – Trevor McMurray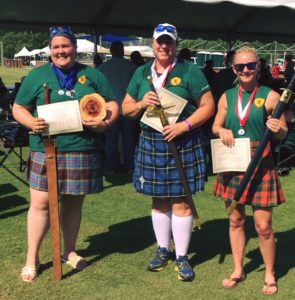 Women's A results
Aslynn Halvorson – Anderson, SC
Cheryl Wolfinger – Acworth, GA
DeeDee Arbutina – Raleigh, NC
Caber Champion – Aslynn Halvorson